During Springtime, life begins to bloom and blossom! All creation becomes vivacious from flying insects, leaves on trees, furry walking friends, singing birds, busy people, and a host of other springtime fevers.
Also, during this time, school comes to an end an outdoor activity begins. I have started enjoying the warm weather and the scenery of flourishing life. One day while thinking about the last days of school and my final Bible lesson, I began to look up and notice this beautiful blossoming tree.
This tree sheds its leaves during the winter, but as I gazed at the blue sky, shimmering water, and the blessing of this beautiful day, the fullness of the tree caught my eye. Observing the leaves on the tree made me think about my Bible lesson – Many Members One Body.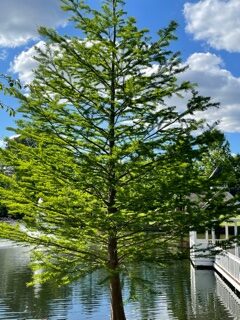 For the past week, I taught the kids that we are many members- diverse people but one body being believers in Jesus Christ. However, as I thought about this lesson and studied the tree, the tree's appearance became symbolic.
A tree's typical characteristic is to have one main trunk with many branches that stem from the trunk. The branches are of various sizes and lengths with numerous leaves, pinecones, and/or berries. As I examined this one tree, I began to look at other trees noticing their differences. But the apparent similarity was the trunk.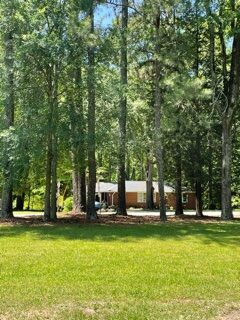 As a diverse inhabitant, we are many members but one body! As humans, there are varied races, cultures, languages, appearances, abilities – thus many members. As believers in Jesus Christ, there is only one God- our vine and life source. "I am the vine; you are the branches. If you remain in me and I in you, you will bear much fruit; apart from me you can do nothing." John 15:5 NIV 
Looking just below the tree were branches that had broken off and were lying on the ground. Scripture tells us that we cannot bear fruit if we do not remain in the vine.
The branches that had broken off were no longer bearing fruit!
They were dry and brittle, no longer alive!
They were no longer growing!
They no longer had a thriving existence!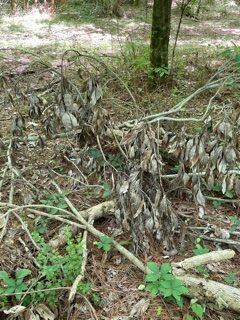 As Christians, our existence is the same as a tree. A disconnect from God is a disconnect from the One Body! Though branches may fall, the trunk of the tree stands firm and tall giving constant life. "But blessed is the one who trusts in the Lord, whose confidence is in him. They will be like a tree planted by the water that sends out its roots by the stream. It does not fear when heat comes; its leaves are always green. It has no worries in a year of drought and never fails to bear fruit." Jeremiah 17:7-8 NIV
Do not be a fallen branch. God loves you and desires to guide, protect, and provide for you. His help is just a personal relationship away. "I will say of the Lord, "He is my refuge and my fortress, my God, in whom I trust." Psalms 91:2 NIV
So, my friends, as we begin to enjoy this warm weather and become more active outdoors, stay connected to Jesus like a branch to a tree. Look at what HE has created with each new day. Notice the existence and breath of life in all things. But be the image-bearers of the One True God. We are salt and light, many members of one family. Different in nature but identical in Jesus Christ.
Be Blessed in the Mighty name of Jesus Christ! ~ Amen